We've got a brand new poster starring Benedict Cumberbatch (The Hobbit) as the unknown villain (he's apparently John Harrison, but do we believe that?), plus a batch of new stills. Check them out!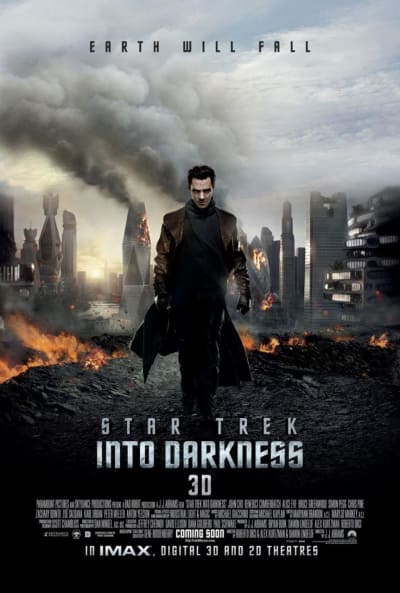 Chris Pine and Zachary Quinto return to the roles of Kirk and Spock in the sequel to J.J. Abrams' 2009 reboot. This time, Starfleet is attacked, causing the Enterprise crew to seek out the man responsible.
Zoe Saldana, Alice Eve, Karl Urban, John Cho, Anton Yelchin, Bruce Greenwood, and Simon Pegg also star.
Star Trek Into Darkness premieres May 17. Watch the Star Trek Into Darkness international trailer for a preview.