Uhura swings into action in the first character poster for the Star Trek sequel that was released today -- hot on the heels of yesterday's debut of the Enterprise Star Trek: Into Darkness poster. For those of you who felt a little lump in your throat from the image of the iconic Star Trek ship taking a fiery nosedive, you should take comfort in the awesomeness that is Zoe Saldana doing her thing.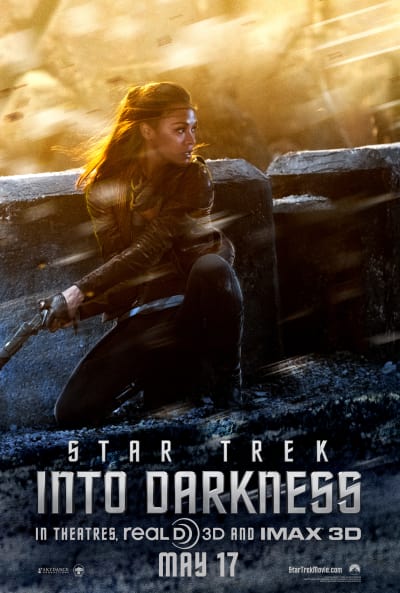 On one hand, it seems like galaxies away that the sequel to J.J. Abrams' Star Trek lands in theaters May 17. But, if you think about it... it's been a long time coming since those first Star Trek: Into Darkness set photos popped up and now we're only weeks away from seeing the film in all its lens-flare glory.
Judging by the latest Star Trek: Into Darkness TV spot, it will all be worth the wait.