A new installment of a Youtube series called "Speedrun" from 1A4 Studio has been released. This one tells the story of Star Wars Episode IV: A New Hope in a one-minute cartoon.
Take a look: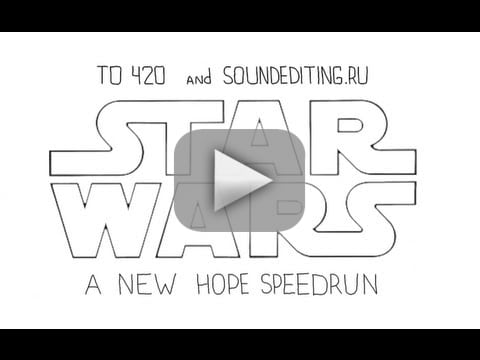 Now you don't even need to see Star Wars, right? Of course, if you're bummed about the lack of dialogue you can always head to our Star Wars quotes page to make up for it.
Star Wars Episode VII, meanwhile, is currently in the works, with J.J. Abrams set to direct it. Presumably it will be longer than 60 seconds, but perhaps the folks at 1A4 will be able to cut that down as well.