Last month, The Bling Ring trailer dropped, and now we have a bunch of new stills. Take a look: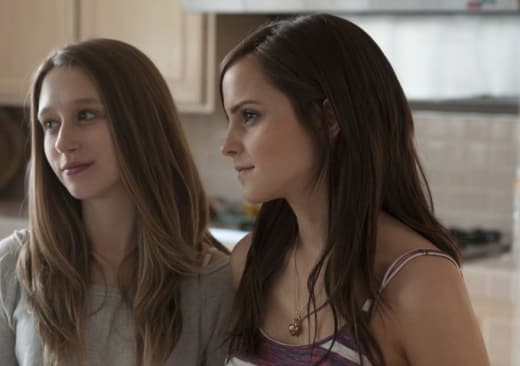 The film tells the true story of a group of celeb-crazy teenagers who begin stealing from the homes of stars. How do they do it? They track the celebrities' wherabouts online in order to find the best times to rob them.
Emma Watson (The Perks of Being a Wallflower), Katie Chung, Israel Broussard, Taissa Farmiga, and Claire Julien star as the teen thieves. Leslie Mann (This is 40), Erin Daniels, Gavin Rossdale, and Stacy Edwards also star, along with Paris Hilton as herself.
The Bling Ring is directed by Sofia Coppola, and will premiere June 14.