Man, cool it, The Hangover Part III!
After this morning's new Hangover Part III TV spot and poster, we now have another new poster for the final comedy in the franchise. Check it out: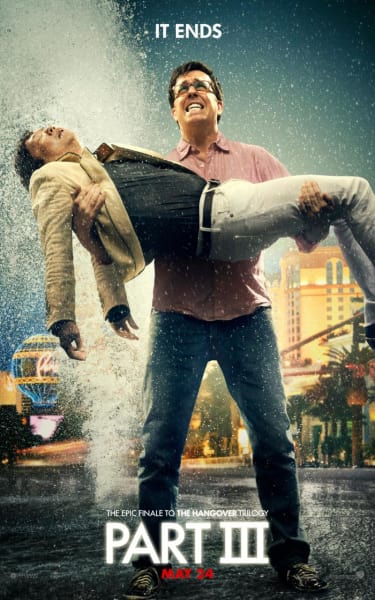 Zach Galifianakis, Ed Helms, Justin Bartha, and Bradley Cooper (The Place Beyond the Pines) return as The Wolfpack! This time, they head back to where the whole series began: Las Vegas.
Ken Jeong, Heather Graham, Jeffrey Tambor, John Goodman, Jamie Chung, Melissa McCarthy (Bridesmaids), and Sasha Barrese also star.
The Hangover Part III will premiere May 24.