A new still from The Hunger Games: Catching Fire has been released!
The image, of Jennifer Lawrence, drops just a few days before a short trailer will be shown during the MTV Movie Awards. Check it out: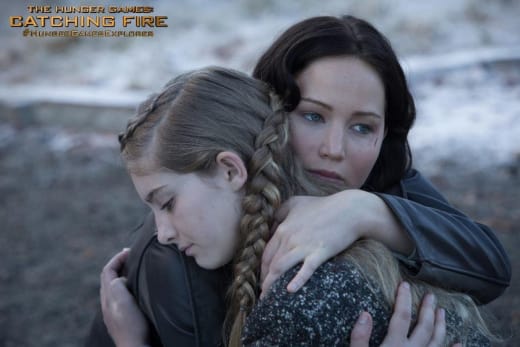 Lawrence (Silver Linings Playbook) returns as Katniss Everdeen in the Hunger Games sequel. This time, she embarks on a victory tour as the President prepares for the the 75th Annual Hunger Games.
Josh Hutcherson, Liam Hemsworth, Woody Harrelson, Elizabeth Banks, Sam Claflin, Lenny Kravitz, Stanley Tucci, Donald Sutherland, Philip Seymour Hoffman, Jena Malone, and Alan Ritchson (Ninja Turtles) also star.
Catching Fire premieres November 22. Check out the Catching Fire poster for more.