The Impossible is coming home on DVD, Blu-Ray and digital download and Movie Fanatic could not be more thrilled for an expanded audience to check out this astounding film.
Many true life tales use the phrase "an impossible true story." But, few capture that sentiment as powerfully as The Impossible. The Naomi Watts and Ewan McGregor-starring story follows a couple who take their three kids to Thailand for a Christmas vacation, landing in paradise the day before hell is unleashed in the form of the worst tsunami ever recorded in that region.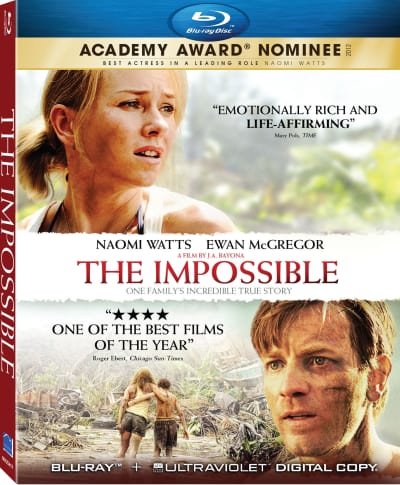 As teased in The Impossible trailer, this is one powerful story and possesses some of the best performances captured in celluloid in 2012.
Watts earned an Oscar nod for her turn as the matriarch of the family who, after the wave hits, comes to miles away from her hotel… yet near where her oldest son landed. Tom Holland portrays the older son and is a vision of excellence. His performance in The Impossible, his big screen debut, earned him a Broadcast Film Critics Award. Then there's McGregor, who astounds as the father simultaneously watching over his two young sons while trying to reunite with the other part of his family.
The bonus features on the DVD and Blu-Ray continue the inspiring story by introducing us to Maria Belon, the real-life mother who survived The Impossible. She provides an audio commentary that is unparalleled in the home video market. Having the person whose story this is telling the behind-the-scenes goings-on provides a whole new layer of power to an already powerful home video release.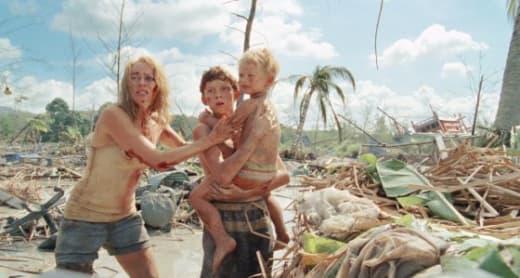 Also standing out among the extras is the Realizing The Impossible featurette, that takes viewers inside the making of the movie, as well as the Casting the Impossible documentary… showing how they found Holland and introduced the world to an actor that we will be hearing from for some time.
For more on this stellar film, check out our theatrical The Impossible review.