A new character poster starring Ruth Wilson has dropped for The Lone Ranger. Take a look: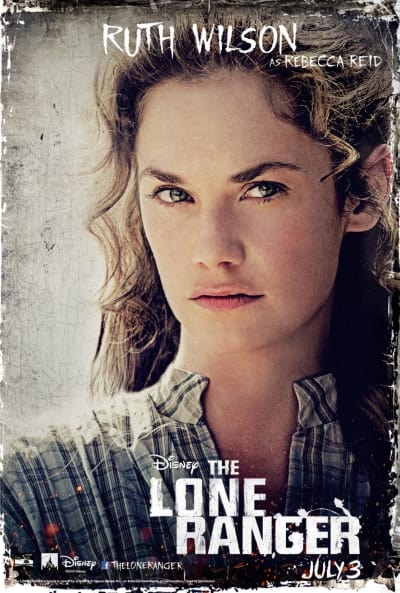 Armie Hammer stars as John Reid in the adaptation of the classic radio/television show. The film follows the former Texas Ranger as he meets his sidekick Tonto, played by Johnny Depp (21 Jump Street), and embarks on a life of vigilante crime fighting.
William Fichtner, Tom Wilkinson, Barry Pepper, Mason Cook, Helena Bonham Carter, and James Badge Dale (Iron Man 3) also star.
The Lone Ranger premieres July 3. Watch The Lone Ranger trailer for a preview.