The Shining is a beloved, classic horror movie. In fact, it won our Horror Bracket to be crowned the Best Horror Movie Ever by our readers!
But like all good things these days, well enough will not be left alone. Warner Bros. has just hired Glen Mazzara to pen the screenplay for a Shining prequel called The Overlook Hotel.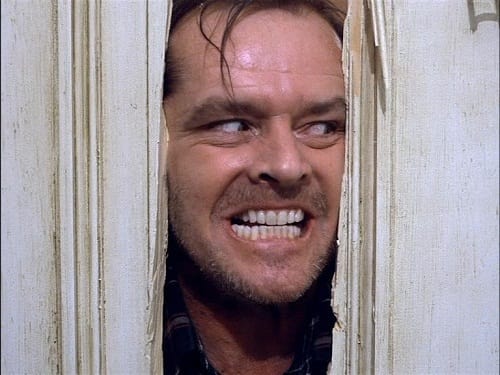 Horror movie hotels getting their own projects seems to be all the rage these days, with the new A&E series Bates Motel acting as a prequel to Psycho.
No plot details are yet available, but perhaps the new film will give us a look into those famous ghostly flashbacks that Jack Nicholson's character experienced in the original film. Read through The Shining quotes page for a refresher.