The first poster for Thor: The Dark World has debuted! Check it out below: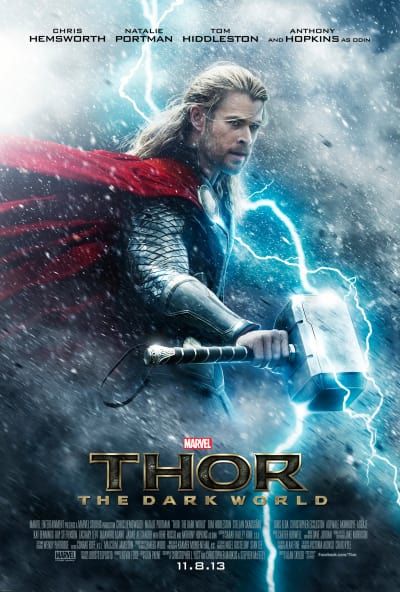 Chris Hemsworth (who will likely appear in the upcoming Snow White and the Huntsman sequel) returns to star in the sequel to 2011's Thor. The Dark World will be the second film released in the Marvel Phase 2 set of movies.
The film will be set one year after The Avengers, and will find Thor battling the vengeful Malekith, played by Christopher Eccleston, to save all nine realms from destruction.
Natalie Portman, Tom Hiddleston, Stellan Skarsgard, Idris Elba, Adewale Akinnuoye-Agbaje, Kat Dennings, Zachary Levi, Renee Russo, Anthony Hopkins, and Jaimie Alexander round out the star-studded cast.
Thor: The Dark World will premiere November 8.