Tron Legacy Sequel Update: "We've Got An Exciting Idea for It"
by Joel D Amos at . Updated at . Comments
Movie Fanatic caught up with director Joseph Kosinski at WonderCon to talk about his work with Tom Cruise, teased in this stunning Oblivion trailer. But, we couldn't visit with him without getting an update on the sequel to his 2010 hit Tron: Legacy. "We've been working on this story for four years now,' Kosinski said. "The first draft [of the script] is supposed to come in in the next week."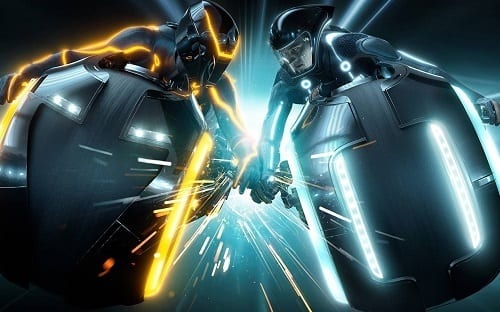 Kosinski could not hide his enthusiasm for the plot for the Tron: Legacy sequel, although few details were available. He admitted that the storyline would have to be something special to get everyone involved, especially star Jeff Bridges, back for a third go-around of the sci-fi series.
"The idea we have is really exciting. It would have to be pretty exciting to get people back together because they're really hard movies to make. Legacy was almost three years," Kosinski said.
"We've got an exciting idea for it and as long as the script can deliver on that the interest is there from the studio side. I just want to make sure it gets the creative juices enough going to dive back in."
The man who was mentioned in rumors concerning Star Wars Episode VII admits he has a passion for sci-fi films like Tron and Oblivion and even has another film in the works with Disney within the genre. Yet, he promises he will be branching out into other genres as well heading forward.
"After these two movies (Tron: Legacy and Oblivion), I have mixed feelings. Sci-fi is a really exciting genre because of what you can do and the world you can build and the ideas you can explore. I love the genre and I love making these two films. At the same time, there is a desire to try to make something different and then maybe come back to sci-fi," Kosinski said.
"I've got Black Hole in development at Disney, the Tron sequel, but some exciting, non-science fiction projects as well. It's all about seeing what script coalesces first and that will be the next project."
Stay with Movie Fanatic as we premiere our full interview tomorrow, April 2, with Kosinski about the mind-blowing work he did with Oblivion.