The upcoming Vacation reboot has run into a little creative snag, delaying production for at least a few months.
According to THR, the movie, which was set to begin filming in July, has been postponed because the development team has been fighting over whether to make it a PG-13 or an R-rated project.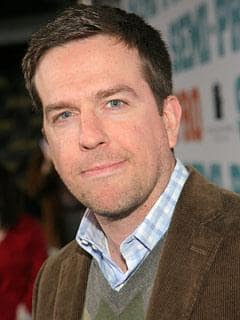 Vacation was set to star Ed Helms (The Hangover) as Rusty, the son from the previous vacation movies, embarking on a trip with his own family. Christina Applegate (Anchorman) is signed on to play Rusty's wife.
The fight over what direction to take the film apparently reached a boiling point on Friday. It is not known how much involvement the studio had in the disagreement.
Helms, of course, has had success in R-rated projects, with The Hangover being one of the highest-grossing R-rated movies ever. Vacation, however, may work better as a family film than a raunchy comedy.
We'll have to just wait and see.