A batch of new stills have dropped for White House Down. Take a look: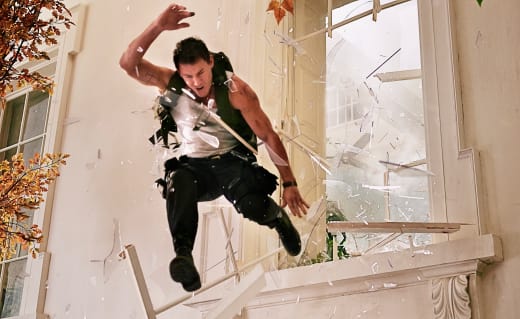 Channing Tatum (G.I. Joe: Retaliation) stars as John Cale, a Capitol Policeman who was rejected for the Secret Service. When a group of militants takes over the white house, Cale is the last hope to save the President, played by Jamie Foxx (Django Unchained)
Maggie Gyllenhaal, James Woods, Jason Clarke, Richard Jenkins, Joey King, Michael Murphy, and Nicolas Wright also star, with Roland Emmerich directing.
White House Down premieres June 28. A similarly-themed film, Olympus Has Fallen, is in theaters now.