There's a new poster for World War Z is here, featuring a concerned Brad Pitt gazing out of the belly of a copter.
Psh, who died, Brad? Oh right, almost all of humanity.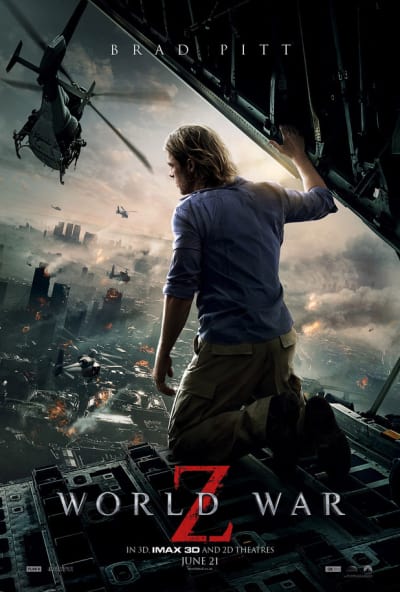 The film takes place after the zombie apocalypse has ravaged mankind. Pitt stars as Gerry Lane, a U.N. worker tasked with tracking survivors of the pandemic in order to seek a cure.
Mireille Enos, James Badge Dale (Iron Man 3), Lucy Aharish, Matthew Fox, Bryan Cranston (Argo), and David Morse.
World War Z premieres June 21. Watch the World War Z trailer for a look.