Bryan Singer took to Twitter today to tease the new look for The Beast. Well, he didn't explicitly state that's what he was doing, but it's a reasonable guess.
The X-Men: Days of Future Past director tweeted the following image, along with the caption "Many a monster wears the form of a man; it is better of the two to have the heart of a man & the form of a monster."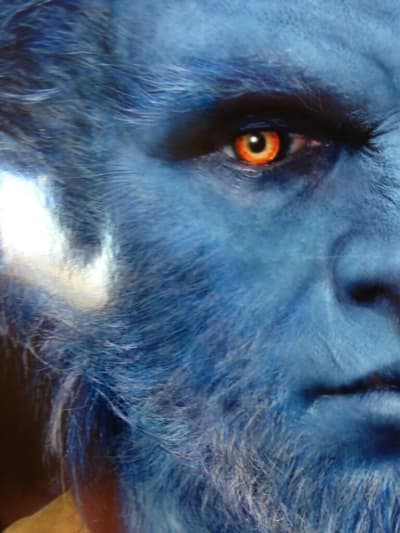 Nicholas Hoult (Jack the Giant Slayer) portrayed the character in X-Men: First Class, and will return to the role for Days of Future Past. Some fans were not thrilled with the way Beast looked in the first film, which may have caused Singer to go for an updated look.
James McAvoy, Michael Fassbender, Hugh Jackman, Jennifer Lawrence (The Hunger Games: Catching Fire), Anna Paquin, Ellen Page, Peter Dinklage, and Halle Berry also star.
Days of Future Past will premiere July 18.