Beautiful Creatures has arrived on DVD and Blu-Ray and hopes to capture a little of that young adult literature magic that spawned the  Twilight  Saga to greatness. Does it succeed? Well, according to our  Beautiful Creatures review from when the film hit theaters, it comes close.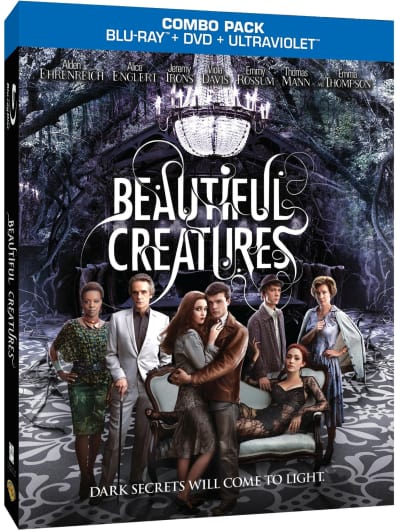 Based on the bestselling book by Margaret Stohl and Kami Garcia, the film chronicles the unlikely love story between two teens played by Alden Ehrenreich and Alice Englert. See, Englert's character Lena is a Caster (a type of wtich) and she is nearing a major birthday where the universe will determine whether or not she is a "good" one or a "bad" one. The problem arises when she falls in love with Ehrenreich's Ethan, the Southern small town's introverted literary fan.
As something mysterious has happened to Lena's parents, she's taken to the Southern town to live with her uncle (the always awesome Jeremy Irons). Irons' character does not approve of this teenage love affair and believes that she is selfishly putting the boy in danger. See, it's like Twilight in reverse. But, it really is much more than that.
The supporting cast does their best with the material, especially Emma Thompson who transforms herself every which way, all without special effects! As teased in the Beautiful Creatures trailer, the key to this story is its teenage angst-ridden love story. The chemistry between the two leads is sizzling, and that's why it manages to work at least decently well.
Authors Stohl and Garcia have written an entire series based on these characters that have done blockbuster business all over the globe. But given the film's tepid response from audiences last year, whether we will see additional chapters in this cinematic series remains to be seen. Fans can always have the Blu-Ray and DVD to watch over and over if nothing else.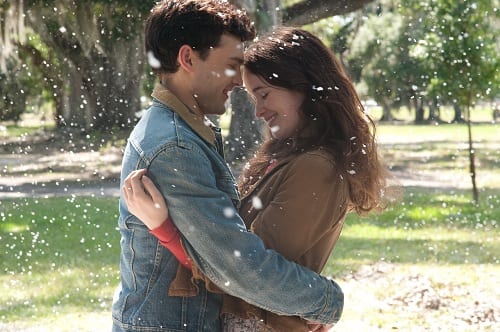 Speaking of the home video release, it does contain over 30 minutes of bonus features. The most fascinating, particularly for fans of the series, is Book to Screen. It chronicles the authors' journey from penning the YA hit to bringing it to Hollywood. Also, for those not so familiar with the universe of Beautiful Creatures, The Casters feature is a don't-miss. It illustrates how Casters are technically different than witches and why the distinction is made.
The requisite deleted scenes are also interesting, if for no other reason than it is a chance to see stellar actors such as Irons and Thompson doing their own brand of magic.