Jennifer Lawrence is Katniss Everdeen, standing heroically on a mountaintop in the new poster for The Hunger Games: Catching Fire. Take a look: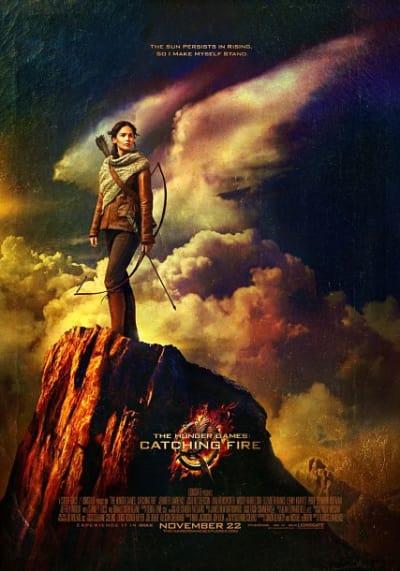 Lawrence (Silver Linings Playbook) returns along with Josh Hutcherson as Peeta as they embark on the Victor's tour. Meanwhile, the country prepares for the 75th Annual Hunger Games, called the Quarter Quell.
Josh Hutcherson, Liam Hemsworth, Woody Harrelson, Elizabeth Banks, Lenny Kravitz, Donald Sutherland, Alan Ritchson (Ninja Turtles), Stanley Tucci, Sam Claflin, and Philip Seymour Hoffman also star.
Francis Lawrence directs the film, which hits theaters November 22. Watch the Catching Fire trailer for more.