Kevin Smith is trying to be the anti-Zach Braff. Smith just finished the script for Clerks 3, posting a picture of the completed screenplay on Instagram.
Clerks 3 will be his final film, but partly in response to the backlash to Braff's Kickstarter, Smith has canned his initial idea of crowdfunding the film.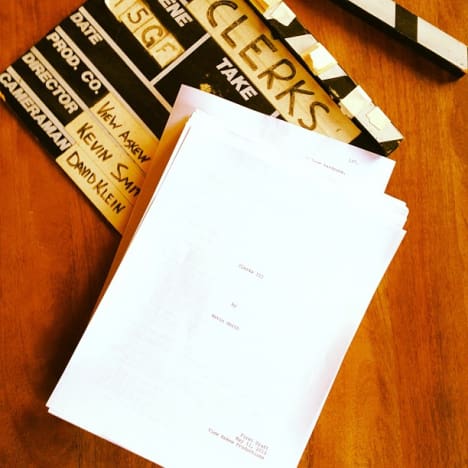 The script is 137 pages long, and according to the Instagram post, "plays like the Empire Strikes Back of the Clerks trilogy."
As for Smith's opinion on Kickstarter, in a recent Reddit AMA, he said "I'm feeling like that's not fair to real indie filmmakers who need the help. Unlike back when I made 'CLERKS' in '91, I've GOT access to money now - so I should use that money and not suck any loot out of the crowd-funding marketplace that might otherwise go to some first-timer who can really use it."
Good on ya, Kevin. I wonder if he would have felt that way had Braff not broken public opinion on that type crowd funding.