A new still has dropped from the upcoming Young Adult adaptation, Divergent! Take a look: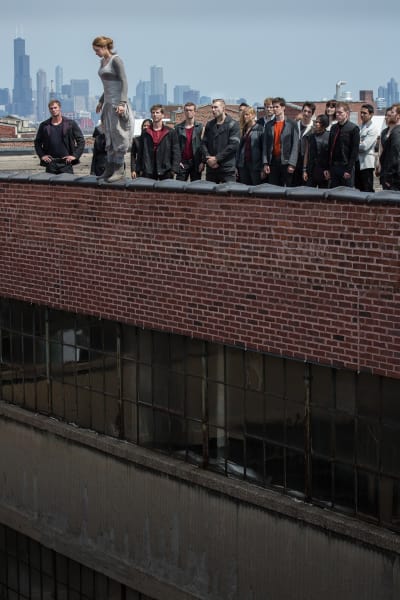 The film takes place in a futuristic dystopian Chicago, where society is divided into five factions. Shailene Woodley (The Amazing Spider-Man 2) stars as Beatrice "Tris" Prior, who learns that she is "Divergent," meaning she doesn't belong to any of the factions.
Theo James, Ansel Elgort, Zoe Kravitz (After Earth), Kate Winslet, Ray Stevens, Jai Courtney, Ben Lamb, Mekhi Phifer, and Ashley Judd also star.
Neil Burger directs the film, which is based on the novel by Veronica Roth. The film will premiere March 21, 2014.