The first poster for the upcoming sci-fi drama Gravity has dropped. Take a look: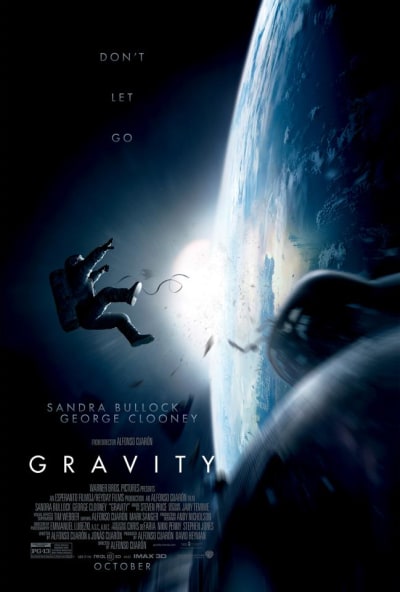 Sandra Bullock (The Heat) stars as Dr. Ryan Stone, a medical engineer on a space mission with Commander Matt Kowalsky, played by George Clooney. While on a spacewalk outside the aircraft, the ship explodes, leaving them stranded in space.
Alfonso Cuarón, director of such films as Y tu mama tambien, Harry Potter and the Prisoner of Azkaban, and Children of Men. He wrote the script with his son Jonás.
Gravity will premiere October 4.