As the latest Man of Steel trailer has us all sorts of buzzing about Henry Cavill picking up the cape from Brandon Routh and Christopher Reeve, the actor is causing quite a buzz with comments he has made. Fans of the DC universe are panting at the prospect of Superman and Batman finally being in the same movie together.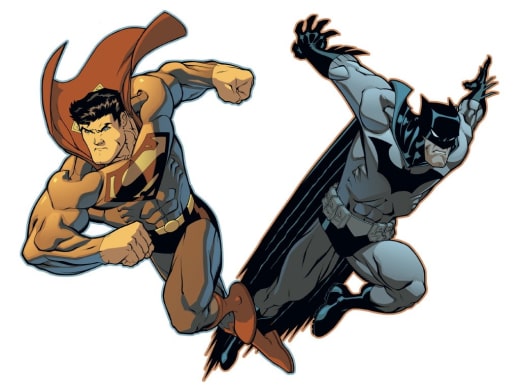 As fans of superheroes know, a Justice League movie has had a little bit of trouble getting off the ground. The studio behind the DC world, Warner Bros., has said that after ordering and then ditching a Justice League script, whether Justice League happens depends on the box office performance of Man of Steel.
If it's up to the star of that film, a Batman and Superman movie should happen sooner than later.
"I think it would be really interesting with the age-old Batman/Superman conflict, because they are two different sides of the same coin and their methods are entirely different," Cavill said to SFX.
"I think it would actually make for an interesting story as to why, first of all, they were going head to head and how. I think that would make a great story."
Cue the drooling!