Aaron Eckhart stars as Frankenstein's monster in the first poster from I, Frankenstein. Take a look at the motion poster below: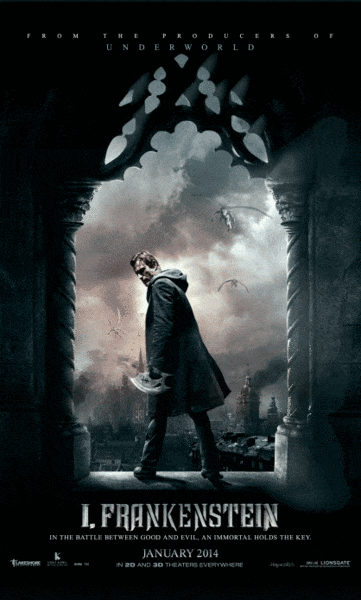 The horror thriller finds the famous monster, called Adam, in the center of an epic battle that pits gargoyles against demons. Immortality is at stake in this epic war.
Yvonne Strahovski, Bill Nighy (Jack the Giant Slayer), Mirando Otto, Jai Courtney (Divergent), and Aden Young also star.
The film comes from the producers of Underworld, with Stuart Beattie directing. The film will premiere January 24, 2014.