The numbers are in from Iron Man 3's opening night! The film took in a whopping $15.6 million from last night's screenings.
Compare that to the $18.7 million midnight opening for The Avengers (IM3 began screening at 9pm). The turnout puts Iron Man 3 on pace for a very big opening weekend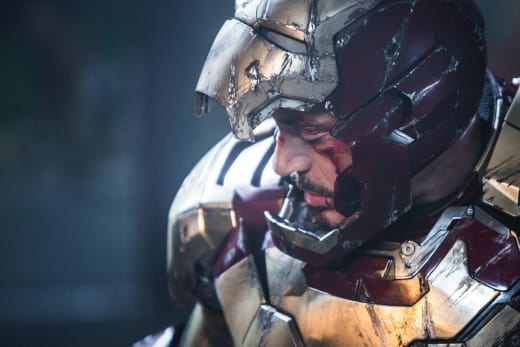 Iron Man 3 is expected to make at least $150 million this weekend, which will be a very respectable opening for the film that's meant to launch Marvel Phase 2.
It will be very hard for it to match the record-breaking success of The Avengers, however. That's no surprise considering The Avengers featured six superheroes, and was one of the most anticipated movies of all time.
Read our Iron Man 3 review for more.