Tom Cruise is one of the biggest movie stars in the world and Movie Fanatic is excited to bring a little Cruise to our readers in the form of a signed copy of his latest film, Jack Reacher. The Jack Reacher Tom Cruise signed Blu-Ray/DVD combo pack can be yours for one lucky reader by entering below.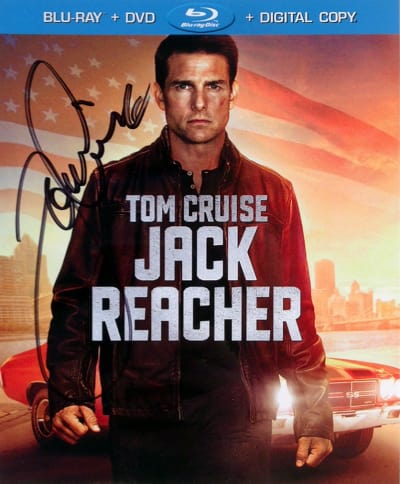 As teased in the Jack Reacher trailer, Cruise stars as the titular character. He was a highly trained government agent who went underground under suspicious circumstances. When he rears his head in Pittsburgh, bells go off in all corners of the government. He must be caught and brought down. But... Reacher might be misunderstood and where some see a man driven by selfish needs, others may see him as a hero.
Cruise did much of his own stunts, as we learned in our exclusive Jack Reacher behind the scenes visit. To take home the action, and a piece of the world's biggest box office star in the form of his rarely given autograph, use the widget below to enter on Facebook or Twitter. There are three unique ways to enter, and by entering all three ways you can increase your chance at winning!