Coming on the heels of yesterday's Machete Kills trailer premieres--both a Spanish and an English version--we now have a new character poster for Michelle Rodriguez in the role of Shé. Check it out: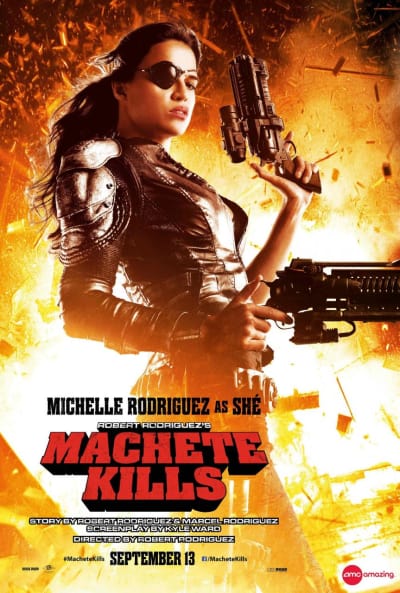 The action sequel once again stars Danny Trejo as Machete Cortez, the ex-Federale. This time, he is hired by the U.S. President to stop a ruthless millionaire bent on spreading war across the world.
Charlie Sheen stars as the President, with Mel Gibson as the villain. Jessica Alba, Sofia Vergara, Demian Bichir, Amber Heard, Zoe Saldana (Star Trek Into Darkness), Edward James Olmos, Vanessa Hudgens, Cuba Gooding, Jr., and Lady Gaga round out the giant cast.
Machete Kills premieres September 13. Visit our Machete Kills poster gallery for more.