A new 19-month wall calendar has been released for Man of Steel. While merchandise like this is typically pretty run-of-the-mill, the calendar features some brand new images.
Take a look: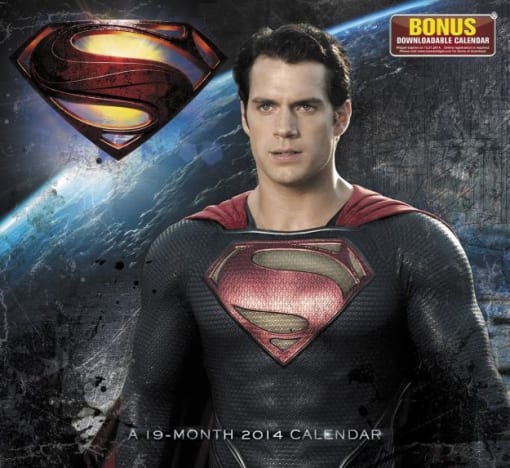 Henry Cavill stars as Clark Kent in the new Superman origin story. The film follows a young Kent as he struggles with his identity in the face of an attack on Earth.
Michael Shannon, Russell Crowe (Les Miserables), Amy Adams, Diane Lane, Kevin Costner, Laurence Fishburne, and Christopher Meloni (42) also star.
Zack Snyder directs the film, which will premiere June 14. Watch the Man of Steel trailer for a preview.