Superman does his whole flying thing in the new poster for Man of Steel. The poster lands just on the heels of this morning's Man of Steel TV spot.
Take a look: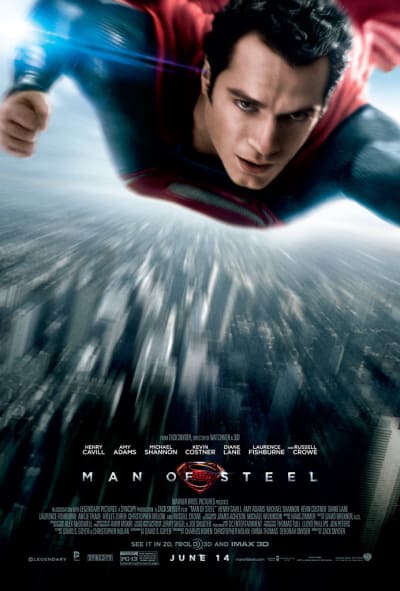 Henry Cavill stars as Clark Kent in this reboot of the franchise, which acts as an origin story. When Earth is attacked, Kent adopts the Superman persona and uses his extraordinary abilities to save the planet.
Michael Shannon, Amy Adams, Russell Crowe (Les Miserables), Diane Lane, Kevin Costner, Laurence Fishburne, and Christopher Meloni (42) also star.
Zack Snyder directs the film, which will premiere June 14.