Metallica is no stranger to the concert film, but with their latest they are going places no other rock and roll band has gone. With Metallica Through the Never, the heavy metal monsters are combining a concert film with a narrative movie to create a multi-layered theatrical experience.
The film's first still, featuring star Dane DeHaan (The Amazing Spider-Man 2), has premiered and gives you an idea of what to expect.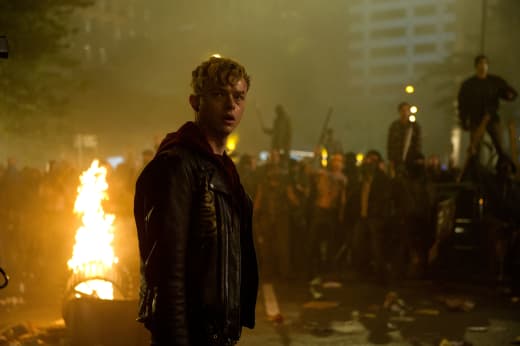 Metallica Through the Never lands exclusively in IMAX theaters for a one-week engagement September 27, before expanding nationally on October 4.
The film is from writer-director Nimrod Antal and features the rock and roll icons, DeHaan and thousands of their biggest fans in an adventure that breaks the confines of the concert film and sends the genre into the stratosphere of originality.
Metallica Through the Never combines the rockers performing with a narrative story that follows a roadie (DeHaan) as he runs an errand for the band that sends him into a world completely turned upside down by chaos.