Dave Franco, as seen in this Now You See Me clip, had to learn not only magic tricks for his role as part of the Four Horsemen magic troupe in the film but he also had to learn an X-Men Gambit-type of card throwing. Franco demonstrated that feat in our exclusive video interview. "I'll show you some Gambit stuff right now," he proudly exclaimed.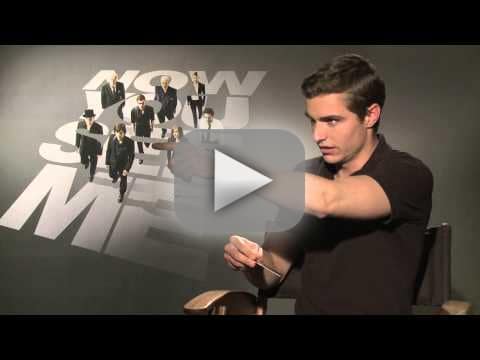 Franco also extolled the virtues of his superstar co-stars Woody Harrelson, Morgan Freeman and Michael Caine... all front and center in this Now You See Me trailer.
"I told my friends who I grew up with who was in the film, and they said, 'How the hell did you do that?' I just kept my mouth shut and did the job," Franco said. "I was hoping they wouldn't fire me before the end of the job!"