Peeples: Craig Robinson on Why Meeting the Parents is So Funny
by Joel D Amos at . Updated at . Comments
As The Office closes its doors, life could not be better for one of its stars, Craig Robinson. He headlines the ensemble comedy Peeples and Movie Fanatic caught up with the man who has five (yes, you read that right) movies hitting theaters in 2013 to talk about the family comedy that is one part Meet the Parents, and all hilarious and heartfelt.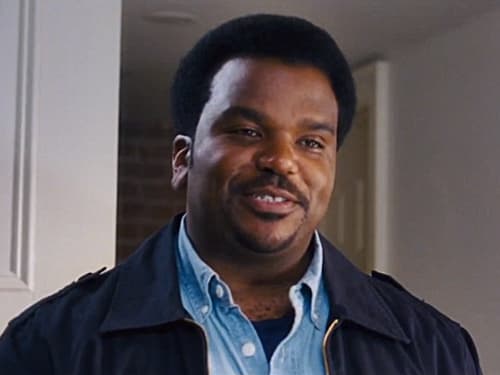 Teased in the Peeples trailer, the story follows Robinson's Wade as he embarks on a surprise visit to meet his girlfriend Grace (Kerry Washington) and meet her parents. Only thing is Grace has not told her family about Wade. There is something innately hilarious about the meet the parents concept, yet in Peeples, it is also fresh, wildly original and shows why Robinson is a comic star for the future.
Movie Fanatic: What is it about somebody meeting a partner's parents that is so ripe for comedy, and frankly drama?
Craig Robinson: It's a human thing. You got the person that you're in love with and you got the people that raised them. The parents and family are going to be there forever. You want to be part of their forever, so you're introducing yourself to be that. It's a natural judgmental process. It's hard to ease into that. There's usually a, "I'm bringing somebody home!" Wade didn't even get that. He just popped in. "Hey, how you doing? Now, love me!"
Movie Fanatic: You have a background in teaching young kids, was it nice to play somebody who shares that passion for working with young children?
Craig Robinson: I love kids. I love working with kids. I don't have any of my own. They're a whole different energy when all is said and done. I loved that Wade was a child therapist, in the script. Then, once I got attached to the project, he taught kids to deal with their problems through music.
Movie Fanatic: How did you find your way to comedy from being a teacher in Chicago? Was it something that was in you that you didn't listen to?
Craig Robinson: Before I started teaching, I was in college, that's where I got my calling to do comedy. It literally chose me. I was on a path to be a musician. I went to college to be a musician and writing songs. Out of nowhere, I just became obsessed with comedians and comedy and figuring out the tools. I remember writing a note to myself that read, "You are going to be a great comedian." And I crossed out the words "going to be." It became my passion. But the music stayed with it. Music is my partner. Music is always with me, whether it's in a script or not. It just shows up. Just like in Peeples.
Movie Fanatic: Was it hard to get through performing the song in the movie without laughing?
Craig Robinson: It was… the stuff you see with the kids was recorded in a studio. But, the stuff on the piano where I'm playing for David (Alan Grier), I did a few different versions of that. But, there were many, many moments in the movie that I totally cracked up -- especially with David Alan Grier.
Movie Fanatic: Speaking of David, I think this is the most amazing performance we've seen from him in years.
Craig Robinson: Such a layered performance. He's obviously a different person when he's with me. He's different with his wife -- he's got this flirtation thing when he's with Grace. The way he is with his son. David just swam through all these different faces of Virgil Peeples like it was nothing. He's a genius. I've been a fan of his for a long time. He was a staple in my house growing up. I can't wait for my family to see this movie because this is going to blow them away more than anything -- that I am in a movie with David Alan Grier.
Movie Fanatic: Did you take away anything from working with this man you admired?
Craig Robinson: I have been stealing from him for years [laughs]. With him, I feel like I'm playing in a jazz band. If I'm playing lead and he comes in, I'm backing up to play the piano.
Movie Fanatic: Tina Gordon Chism, your writer-director… what was she like as a first time director? For you as an actor, what kind of resource is it having your director also be the writer?
Craig Robinson: I've worked with Seth Rogen and Judd Apatow, Larry David and Steve Carell, all who write and direct. It's that rarity. Not only did she write and direct it, she lived this movie. She was with a guy where she found out all the secrets of his family that they have and stuff like that. It definitely gives her a tunnel vision, which is what she needed for this movie. Us all coming together for this movie… it was my first time leading a movie. It was her first time directing a movie. We had Diahann Carroll, Melvin Van Peebles … we all had a higher purpose.