The poster for Red 2 has dropped, featuring the entire cast in the titular color. Take a look: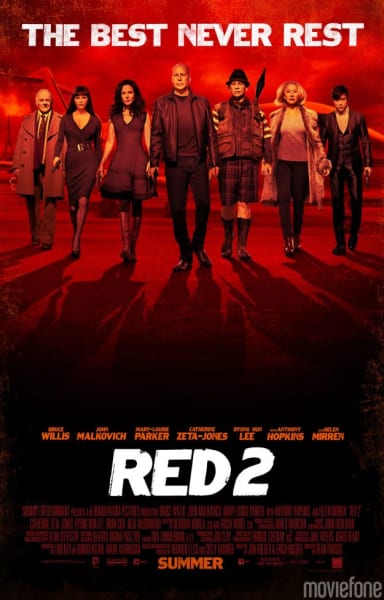 Bruce Willis and John Malkovich (Warm Bodies) return to star in the action-comedy sequel. The film follows ex-CIA op Frank Moses as he reassembles his team to find a missing nuke. Along the way, they defend themselves from those who wish to stop them.
Mary Louise-Parker (R.I.P.D.), Catherine Zeta-Jones, Lee Byung-hun, Anthony Hopkins, Helen Mirren, and Brian Cox also star.
Dean Parisot directs Red 2, which premieres July 19. Watch the Red 2 trailer for a preview.