The new poster for R.I.P.D. has dropped! Take a look: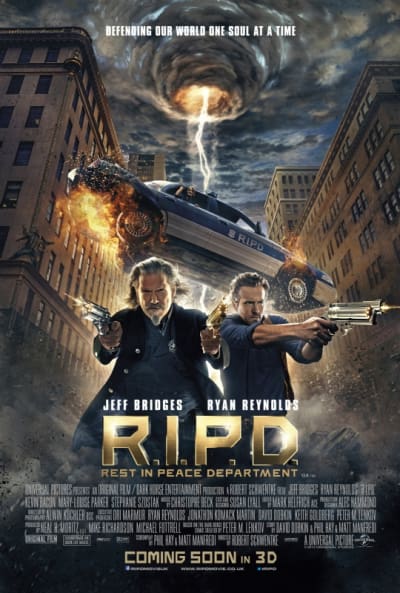 Ryan Reynolds (The Croods) stars as Nick, a police officer who is killed on duty. When he reaches heaven, he is assigned to the "Rest in Peace Department," responsible for capturing souls on Earth who haven't crossed over.
Jeff Bridges (The Big Lebowski) plays his hardened partner Roy. Mary-Louise Parker, Kevin Bacon, and Mike O'Malley also star.
The film looks remarkably similar to Men in Black. Check out the R.I.P.D. trailer for a peek, and catch the film in theaters July 19.