Special sneak-peek IMAX screenings of Star Trek Into Darkness were being offered for Wednesday, May 15. Those screenings sold out quickly.
In response to the high demand, Paramount has decided to move the release date up one day, from Friday May 17 to Thursday May 16, essentially turning those sneak-peek IMAX screenings into midnight screenings (or, 9pm screenings).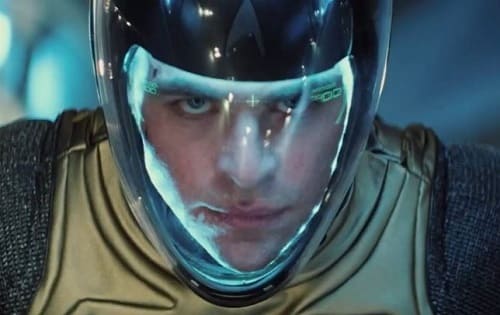 Chris Pine, Zachary Quinto, and Benedict Cumberbatch star in J.J. Abrams' sci-fi sequel. When Starfleet is attacked, the Enterprise crew must find the man responsible.
Alice Eve, Karl Urban, Zoe Saldana, John Cho, Anton Yelchin, Simon Pegg, and Bruce Greenwood (The Place Beyond the Pines) also star.
Check out our Star Trek Into Darkness posters gallery and see the film in theaters May 16.