Achieving a summer blockbuster is no easy task. You can have a great cast, a fantastic story and a stellar director and still come up short. Summer 2013 is filled with A-list directors who have crafted some of our favorite movies of recent memory.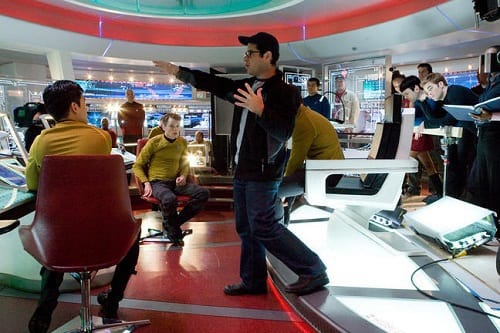 With J.J. Abrams (one of Movie Fanatic's faves) returning with his Star Trek: Into Darkness this week, we decided to poll our readership to determine which helmer you are most looking forward to seeing his work this summer.
Zack Snyder (300) brings back Superman in Man of Steel, while Guillermo Del Toro returns to directing with Pacific Rim after years of producing films such as Mama. Shawn Levy takes the success he earned with Real Steel and the Night at the Museum movies and gives us The Internship, which reunites Owen Wilson and Vince Vaughn.
Then there's the comedy master in Todd Phillips who is back next week with the third film in his The Hangover franchise. Baz Luhrmann has a huge fan base after his triumphant work on Romeo and Juliet and Moulin Rouge and returns with his most ambitious film to date -- The Great Gatsby.
The big guns arrive later in the summer with Joss Whedon following up The Avengers with a little Shakespearean magic in Much Ado About Nothing, The Sixth Sense helmer M. Night Shyamalan directs Will and Jaden Smith in After Earth and two blockbuster directors (Independence Day's Roland Emmerich and Pirates of the Caribbean's Gore Verbinski) return with White House Down and The Lone Ranger, respectively.
Two auteurs that have just began their blockbuster journey land in late summer and we could not be more excited. Neill Blomkamp follows up his District 9 with the brilliance that was teased in that stellar Elysium trailer and Edgar Wright makes The World's End after rocking us with Scott Pilgrim vs. The World.
So, let us know…
Which summer movie director is your favorite?