Paul Giamatti is Aleksei Sytsevich a.k.a the Rhino in this still tweeted by director Marc Webb. Take a look: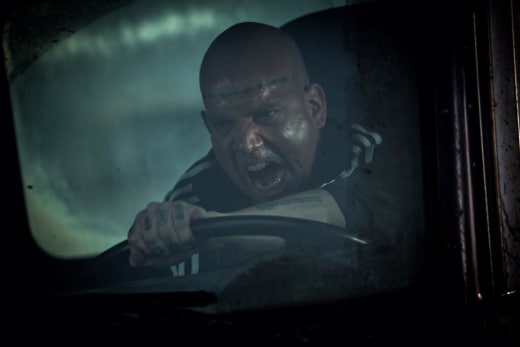 Andrew Garfield returns as Peter Parker in the superhero sequel. Peter is struggling to keep the promise he made to Gwen's father to stay away from her, as two new enemies come to town.
Emma Stone, Jamie Foxx (Django Unchained), Sally Field, Martin Sheen, Dane DeHaan (The Place Beyond the Pines), Chris Cooper, and Shailene Woodley also star.
Webb returns to direct the film, which was written by Alex Kurtzman, Roberto Orci, and Jeff Pinkner. The Amazing Spider-Man 2 premieres May 2, 2014.