Joss Whedon has confirmed to IGN that The Avengers 2 will feature Quicksilver and Scarlet Witch!
The director had mentioned in the past that two of his favorite Marvel characters, who happen to be a brother-and-sister team, will be in the sequel, so the confirmation doesn't come as a total surprise.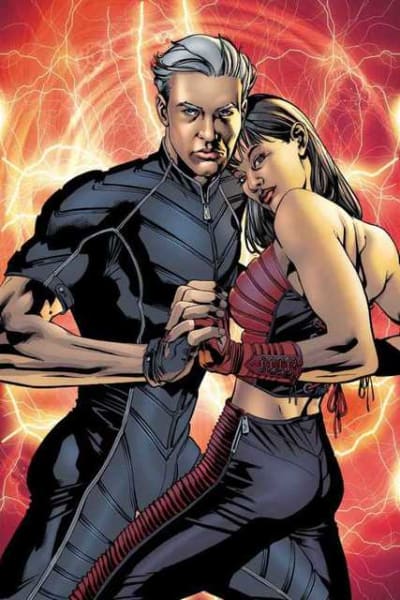 "You know, they had a rough beginning," said Whedon of the twins. "They're interesting to me because they sort of represent the part of the world that wouldn't necessarily agree with The Avengers. So they're not there to make things easier. I'm not putting any characters in the movie that will make things easier."
Sounds fun!
Meanwhile, Scarlet Johansson and Chris Hemsworth (Thor: The Dark World) are still having contract disputes over the next film, and Robert Downey, Jr.'s future with Marvel is totally up in the air after Iron Man 3 (though he is contracted. to appear in The Avengers 2, and will reportedly have a big role).
Sounds like Marvel Phase 2 is shaping up for a lot of interesting changes. Who do you think should play Quicksilver and Scarlet Witch?