The Guilt Trip DVD Exclusive Clip: Anne Fletcher Goes Behind the Scenes
by Joel D Amos at . Comments
As The Guilt Trip lands on DVD and Blu-Ray this week, Movie Fanatic sat down with the film's director, Anne Fletcher (The Proposal), for an exclusive interview where she talked about the magic of the film's stars, Seth Rogen and Barbra Streisand.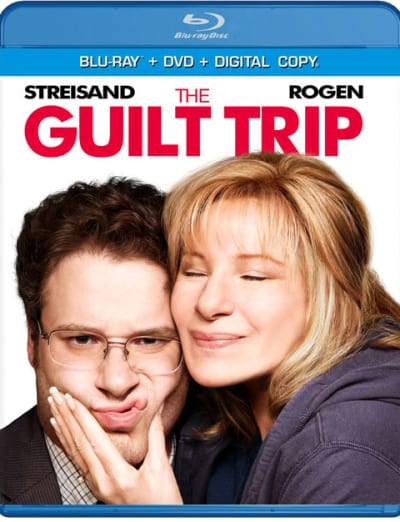 As shown in The Guilt Trip trailer, the film is the story of a son and his mother, who hit the road on a hilarious and heartfelt journey.
Movie Fanatic also is premiering below an exclusive clip from the home video release featuring behind-the-scenes footage of screenwriter Dan Fogelman helping Fletcher find the film's true voice as star Seth Rogen and Barbra Streisand nail the mother-son road trip comedy.
Movie Fanatic: Years from now, what will stick out the most from your time with Barbra Streisand?
Anne Fletcher: It took me a year of courting her to get her to say yes to this movie. In that whole year, I got to know the person. What I love about her -- this woman is a pro. She does not phone it in. She's so prepared -- you can't throw her curve balls. She's ready for anything. She has embodied this character so wholly, she can go anywhere. I say that because there have been times in my directing life and other parts of my life where I've seen these people who we love and adore, who just show up at work and maybe sometimes they don't even know their lines. Barbra still cares and cares so deeply about what she does for a living.
Movie Fanatic: Was making a road trip movie where you never hit the road tricky? I mean, you cannot tell!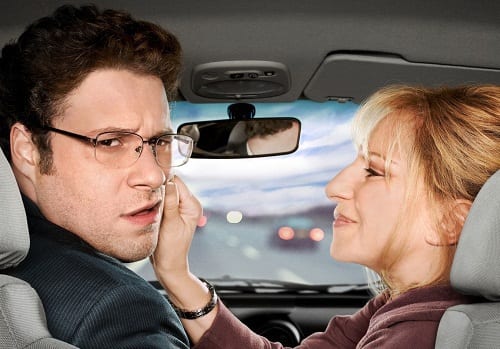 Anne Fletcher: [Laughs] If I had my druthers, I would have hit the road. I love things to be as realistic as possible. But, we couldn't. I wanted Barbra and she did not want to leave Los Angeles. And if Barbra didn't do the movie, none of us were doing the movie. What comes with that is that Barbra says, "I don't want to leave Los Angeles if I don't have to." We did everything we could to make that happen. It was my compromise because she was the most important thing for me. Was it tricky? Not really. For The Proposal, we shot in Massachusetts for Alaska.
Movie Fanatic: Are you kidding?
Anne Fletcher: [Laughs] I'm not kidding! So, I had done that already and enjoyed fooling the audience thoroughly. I know it worked because people went on vacations to Alaska because of the movie [laughs]! That is such a compliment to the visual effects department. For me, it's scary. Bad visual effects can blow the thing right open. The Guilt Trip is a story about two people. There are no hijinx. It's two talking heads on an emotional journey together. The visual effects had to be spot on so you wouldn't not buy it. It had to be real.
Movie Fanatic: I think Seth Rogen is a true renaissance man. We've seen the dramatic part him in 50/50 and his comic timing throughout his career. His stellar writing is teased in This is The End trailer. What is the secret of the success of Seth Rogen?
Anne Fletcher: He's still so young, he's still discovering it. He's got an incredibly brilliant mind and a great sense of what he finds funny. He's incredibly smart. There's something he does that touches the masses. Is it he's an every day man that people connect to his comedy? I don't know. His comedy is impeccable, and his dramatic pieces -- like he did in this movie opposite Barbra, he's got a vulnerability that he allows to come through that is intoxicating for people to watch. I think Seth is on his way to conquering the world. And you know what? He's hungry.
Movie Fanatic: What struck you the most about The Guilt Trip script?
Anne Fletcher: You always read things and you either have this door in your brain open as to whether or not you relate to it. Are you able to tell this story? Dan Fogelman wrote this after taking a road trip with his mother. That's my relationship with my mother. My mother loves so much and it's a beautiful quality and an awful quality at the same time. When I read the script, I knew who these people are.
Check out what else Fletcher had to say in this exclusive behind-the-scenes clip from the extras section of the DVD and Blu-Ray of The Guilt Trip.