The Internship Exclusive: Dylan O'Brien Would Intern at Big 5!
by Joel D Amos at . Updated at . Comments
The Internship star Dylan O'Brien welcomed the chance to star opposite A-listers Vince Vaughn and Owen Wilson in their first film since Wedding Crashers. O'Brien, who is currently cutting his teeth on MTV's smash Teen Wolf, reported that he was excited to be a part of a Vaughn and Wilson fun ride that will surprise people.
"You bring Owen and Vince together and you could just get carried away with the humor," O'Brien said from Baton Rouge.
"That's what Shawn Levy did so well. He's definitely had it in his mind to make this a family movie -- while still keeping that Owen and Vince comedy factor."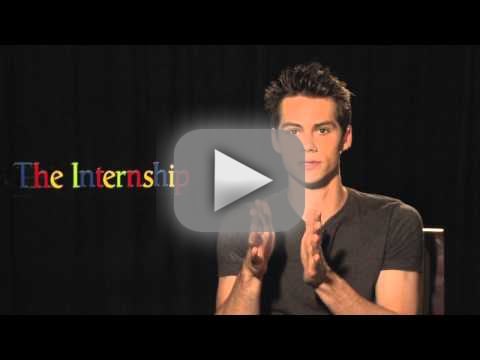 When asked where he would intern if all this Hollywood success went away, O'Brien searched his thoughts and answered with his heart. After all, they say follow what you love and you'll never work a day in your life… kind of like the moral of the entire film The Internship.
"I'd go to Big 5 Sporting Goods. When I was a kid that was literally my favorite place in the world," O'Brien said. "One year for Christmas I asked everybody for a gift certificate for Big 5. I know I could get a job there. I get excited about sports."
For more on this heartfelt and hilarious film, check out The Internship trailer.