Bumblebee has a new look in the upcoming Transformers 4. Coming on the heels of the new Optimus Prime and new Autobot photos, we now get a peek at the new Bumblebee, a vintage 1967 Camaro SS.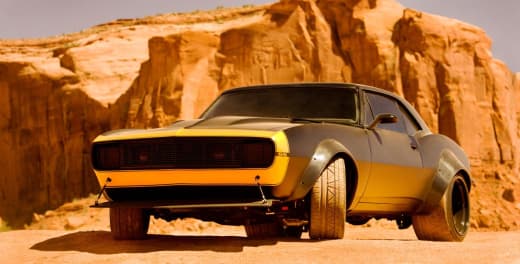 Michael Bay returns to direct the fourth installment of the action series, which will launch a second trilogy.
Mark Wahlberg joins on to star, taking the place of Shia LaBeouf from the first trilogy. Stanley Tucci (Catching Fire), Nicola Peltz and Jack Reynor, and Kelsey Grammer (Monsters University) also star.
Production is getting underway this month. Transformers 4 has a premiere date set for June 27, 2014.