Earlier today we showed you the new Autobots for Transformers 4, and now we've got a picture of the newly-designed Optimus Prime. Take a look: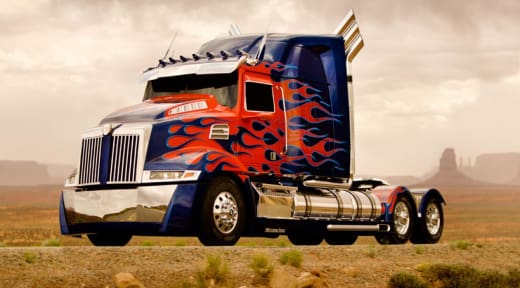 Mark Wahlberg will star in the fourth installment of the action series, which will launch a brand new trilogy. Stanley Tucci, Nicola Peltz and Jack Reynor also star, with Kelsey Grammer (Monsters University) as the villain.
Michael Bay, who recently worked with Wahlberg on Pain and Gain, returns to direct. Transformers 4 has a release date set for June 27, 2014.