World War Z Poster: Brad Pitt Stands Tall Against Zombie Invasion
by Joel D Amos at . Updated at . Comments
In honor of last night's fans' screening of World War Z in New Jersey, hosted by star Brad Pitt, Paramount has released a new poster for the film featuring the superstar front and center.
The one-sheet finds Pitt's Gerry Lane from high above, overlooking the mayhem below caused by the zombie apocalypse. Although it is slightly different than this World War Z poster, some might argue it kind of looks frankly… the same.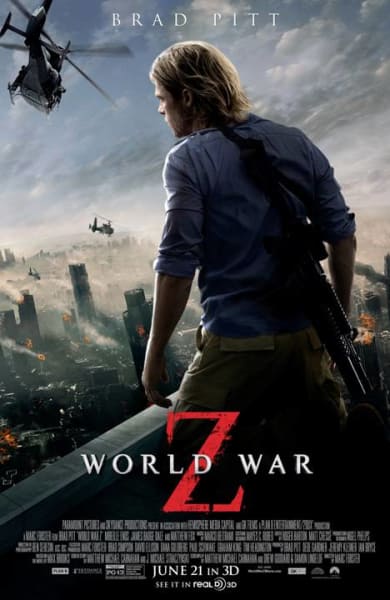 World War Z lands in theaters June 21 and is based on the blockbuster bestseller by Max Brooks and finds Pitt's Lane crossing the globe as a U.N. worker trying to figure out how the zombie infestation started, so that it can be stopped.
For more on the film, check out the official World War Z trailer.