X-Men Days of Future Past: Quicksilver Joins the Cast
by Joel D Amos at . Updated at . Comments
We recently reported that The Avengers 2 will feature Quicksilver and his comic sister Scarlet Witch. Meanwhile something has been brewing in the X-Men universe where the siblings are known to occasionally appear. Director Bryan Singer yet again took to Twitter to make an announcement about his currently filming X-Men: Days of Future Past.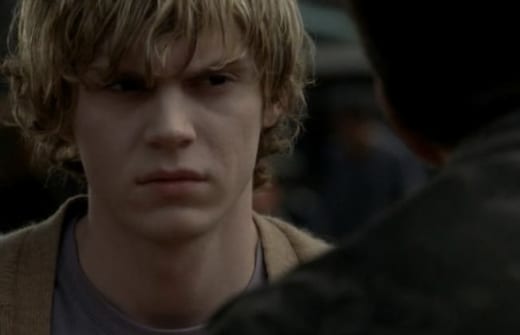 Today's news? None other than Evan Peters (American Horror Story) has been cast as Quicksilver and will be appearing in his film. Recently Singer posted a pick of Jennifer Lawrence in full makeup, and we can't decide which tweet is more explosive.
What does this mean for the Avengers world?
Since rights are a thorny issue when it comes to superheroes, it appears as if there is some détente in that world. Fox owns the rights to the X-Men and since, technically, Quicksilver is a mutant -- that fits firmly in that world. But, then will Quicksilver be able to join the fabled team that is the Avengers? They are owned by Marvel Studios and thus, Disney.
Yes, because the mythology of that world firmly places Quicksilver in it as well.
Maybe, just maybe this could be a thawing as similar as when President Reagan and Mikhail Gorbachev first met each other to thaw the Cold War in Iceland. Then, truly, the X-Men could make full appearances in the world of the Avengers.
That is, if Joss Whedon even wants them to.