Sullivan Stapleton is about to get washed over with a wave of blood in this new poster has dropped for 300: Rise of an Empire. Take a look: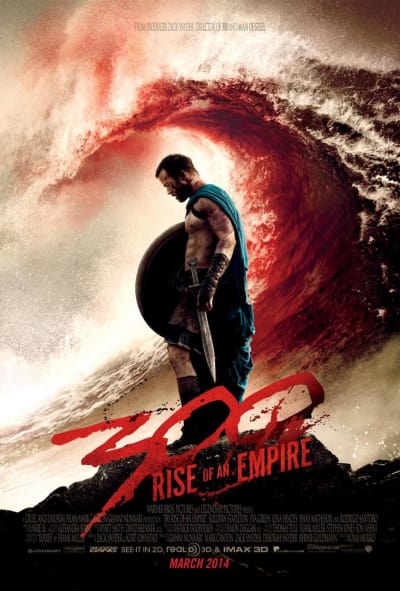 The action sequel to Zack Snyder's 300 is co-written and produced by Snyder, with Noam Murro taking over directing duties. Snyder, of course, has been busy directing the Superman reboot Man of Steel, which comes out on Friday.
The film centers on Themistocles (Stapleton), Artemisia, and the Battle of Artmisium fought between Greek and Persian forces.
Eva Green, Rodrigo Santoro, Calla Mulvey, David Wenha, and Lena Headey (The Mortal Instruments: City of Bones) also star.
300: Rise of an Empire will premiere March 7, 2014. Stay tuned tomorrow for the debut of the first trailer!