Just look at that sweet, sweet mustache!
You know what that means: Ron Burgundy's back! Take a look at the brand new teaser poster for Anchorman 2: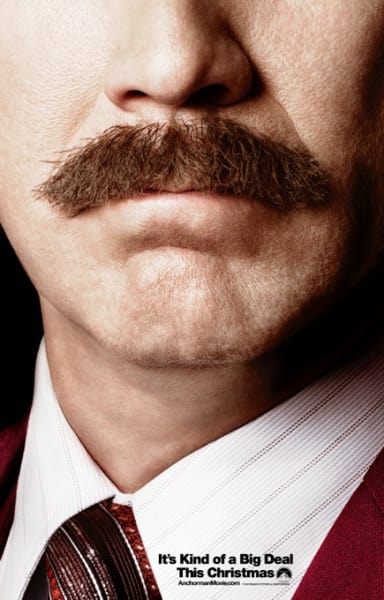 Will Ferrell returns to play Burgundy in the long-awaited comedy sequel. This time, the plot is rumored to focus on Burgundy as he tries to snag a job in New York at a cable network.
Paul Rudd, Steve Carell (Despicable Me 2), David Koechner, and Christina Applegate will reprise their roles as well. Fred Willard, Chris Parnell, Luke Wilson, Kristen Wiig (Bridesmaids), Tina Fey, John C. Reilly, and Harrison Ford also star.
Adam McKay returns to direct the film, which will premier December 20. Read through some Anchorman quotes to relive the first film.