Before Midnight: Richard Linklater Reveals Magic Formula
by Joel D Amos at . Updated at . Comments
Before Midnight director Richard Linklater is no stranger to hit films. The man behind Dazed and Confused, School of Rock and Bad News Bears is back for a third round in the "Before" series. We met Linklater for an exclusive video interview where he told us why he thinks the chemistry between Ethan Hawke and Julie Delpy has electrified audiences since they first found each other in Before Sunrise in 1995.
"I think that accumulation of time seeing them grow up. If you're anywhere near their age, it becomes kind of special to see these parallel figures in your life getting a little older," Linklater said. "They're pretty relatable. They're not superheroes."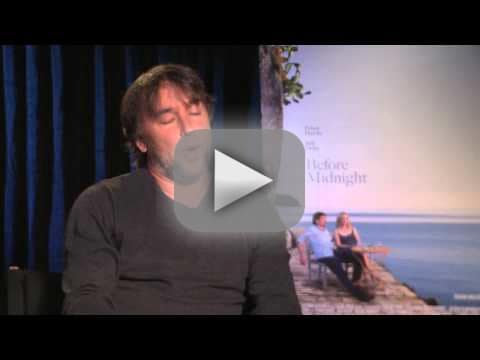 Linklater also talked about the completely collaborative process. Hawke, Delpy and Linklater holed up in an apartment and wrote the script together. It is a process he clearly cherished. "It's crazy. We just sit in a room and throw out everything," Linklater said. "We're such good friends now. We're sort of working and sort of goofing!"