The cast of Guardians of the Galaxy is quickly filling up, and Benicio Del Toro is the latest to join on!
Del Toro will reportedly be playing a major role, with an option to appear in other Marvel movies. While the character has yet to be revealed, it seems likely that Del Toro may be the Thanos we've all been waiting for.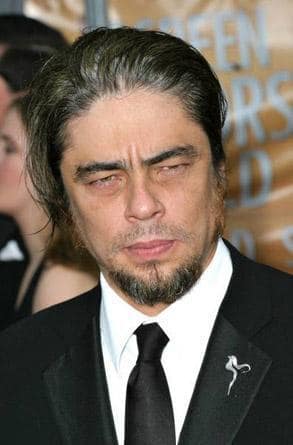 Guardians of the Galaxy will star Chris Pratt as Star-Lord, the half-alien half-human leader of the Guardians. Dave Bautista, Zoe Saldana (Star Trek Into Darkness), and Michael Rooker will also star.
James Gunn will direct the film, which will be a part of Marvel Phase 2.
Guardians of the Galaxy has a release date set for August 1, 2014, with production slated to begin this Summer.
Do you think Del Toro is gearing up to play Thanos? Would he be a good fit for the character? Give us your thoughts in the comments section!