What should be the final poster for Elysium has landed and it features star Matt Damon looking like he's ready for action. Since the first Elysium poster and Elysium trailer dropped, our anticipation for the sci-fi adventure could not be higher. Then, we talked to star Sharlto Copley at Comic-Con last year, and our interest went into the stratosphere.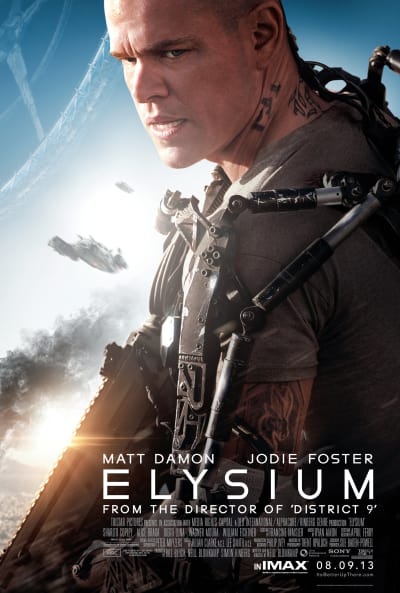 Since Elysium is from District 9 visionary filmmaker Neill Blomkamp, we can expect that this film will be a thrill ride, but also unlike anything you've seen before.
The film that arrives August 9 follows Damon's character who lives on Earth in a future where the rich and powerful have escaped the hardly habitable planet for an orbiting paradise called Elysium. When Damon gets sick and knows his only cure lies circling high above the Earth, he hatches a plan to break into the "most fortified place in the galaxy."