At this point, if you loved it as a kid, it's going to end up as a movie. The latest property to join that group is Encyclopedia Brown.
Warner Bros. is in the final stages of negotiations for the film rights to the popular children's book series.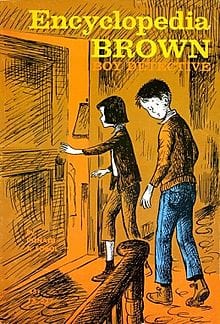 The series follows the Police Chief's son, Leroy Brown, who starts his own detective agency out of his garage. Together with his friend Sally, he solves petty crimes perpetrated around town.
Roy Lee and Howard David Deutsch are set to produce the film. Lee is no stranger to these types of projects, as he is currently working on The Lego Movie and the upcoming Archie adaptation.
There is no word yet on whether the crimes will be updated from petty to slightly more meaningful for the film, or exactly what tone it will take. Stay tuned for more info as the deal is finalized and pre-production gets underway.