Hansel and Gretel Witch Hunters DVD Review: Going Grimm
by Joel D Amos at . Updated at . Comments
Ever wondered what happened to that brother and sister tandem, Hansel and Gretel after they left that witch's house made of candy? In director Tommy Wirkola's Hansel and Gretel: Witch Hunters, the film begins with the Grimm fairy tale and then takes it in an action-packed direction.
Hansel and Gretel: Witch Hunters is now out on DVD and Blu-Ray and the best part of the entire package is the unrated cut. The film is presented exactly how Wirkola meant it to be seen.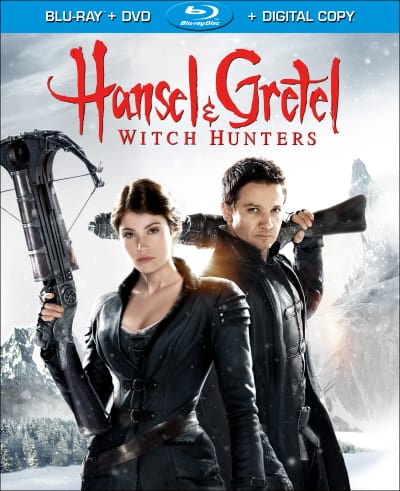 Check out our Tommy Wirkola exclusive interview and learn more about his unrated cut and how the movie came together. But, this is one home video release that might just be better than the theatrical version. Wirkola's vision for the world started by the Brothers Grimm is in fact, grim-er!
The home video set still includes the theatrical version, but might we suggest that you skip that and head right to the unrated cut. Wirkola possesses a lifelong passion for anything Grimm and it shows on every frame of film, especially on his own personal edit.
With its $200 million-plus global box office, it's easy to see why the film has had a sequel already green lit.
As can be seen in the Hansel and Gretel: Witch Hunters trailer, Jeremy Renner and Gemma Arterton are perfectly cast as the siblings who survived that evil witch who eats children. Their characters have made a life of erasing witches from the planet Earth and it's easy to see why as Wirkola takes us inside the house in the beginning of his film. Those scenes further give the audience the reason for the vengeance of the adult Hansel and Gretel.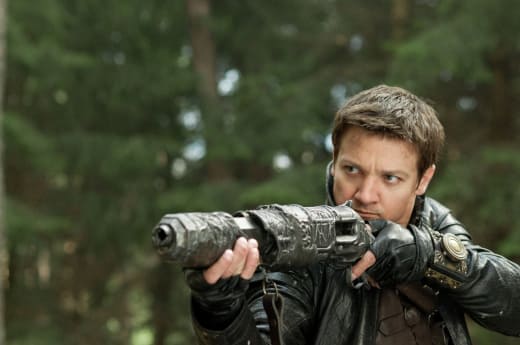 As we stated in our Hansel and Gretel: Witch Hunters review, this is one fun ride with some of the most original action sequences seen of late. That's why some of the behind-the-scenes extras are so bloody fantastic, especially after witnessing the unedited version first.
The combo pack that Movie Fanatic received includes a terrific documentary on how they brought one of the most delightful characters in the film to life in Meet Edward the Troll.
Viewers also enjoy a treat with The Witching Hours, showing how all those witches in the film came to life with the gifted work of Oscar-nominated special effects house, Spectral Motion (check out our exclusive video interview with the founder of Spectral Motion and how they made Hansel and Gretel: Witch Hunters).
The special feature Reinventing Hansel & Gretel is utterly fascinating and shows why our fascination with Grimm's fairy tales knows no bounds and also why they are so ripe for reimagining.