Identity Thief: Genesis Rodriguez on Melissa McCarthy "Breaking the Mold"
by Joel D Amos at . Updated at . Comments
Genesis Rodriguez is no stranger to Movie Fanatic having visited with us for an exclusive chat for Man on a Ledge, and now she's phoning for her latest film -- starring Melissa McCarthy and Jason Bateman -- that has arrived in all home video formats, Identity Thief. Rodriguez talks to us exclusively about what she adored about her mob-connected character, the magic of McCarthy and how her time with co-star T.I. was equally as magical.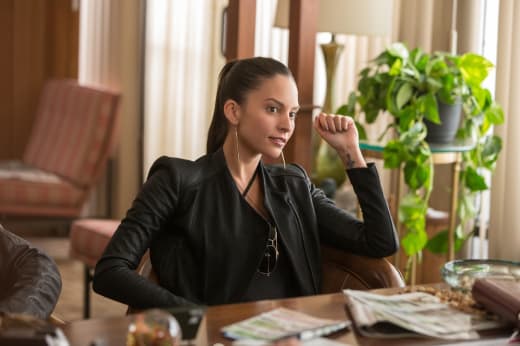 Movie Fanatic: The film is timely with its title alone. What spoke to you most about Identity Thief?
Genesis Rodriguez: I didn't think it was a comedy that was trying to be funny. They found a situation that happens every day and it's real. They make light of it, because people don't talk about it much. It has a deep message and they're making light of it… but that will get people to start talking about it.
Movie Fanatic: What did you like most about playing Marisol?
Genesis Rodriguez: I'm a bit of a klutz and I am a goofball and I don't take myself too seriously at all. I have serious moments, but nothing like Marisol. I think Marisol is an extreme version of myself, if I was a badass. And that is largely hypothetically. Because I am not even close to a badass [laughs]. I like her too because she never thinks things through, she just goes about her business. She shoots people when she has to and doesn't take no for an answer… I kinda like that about her!
Movie Fanatic: I would love a spin-off movie with just your character and your partner in the film, played by T.I…
Genesis Rodriguez: I would love that! Make it happen.
Movie Fanatic: Speaking of T.I., as an actor working with somebody who is new to acting, what did you take away from the experience of working with that artist?
Genesis Rodriguez: I didn't know how good of an actor he was. He's a very big celebrity and huge in the music world. I thought I would have to deal with somebody with a huge ego and a huge entourage. He was the complete opposite. The guy I hung out with on set was an actor. He was a guy who improvised and tried different things and was willing to take it to another level. I was surprised and proud of him. He's going to be very successful as an actor. I see a huge career for him in comedy if he wants. He's smart.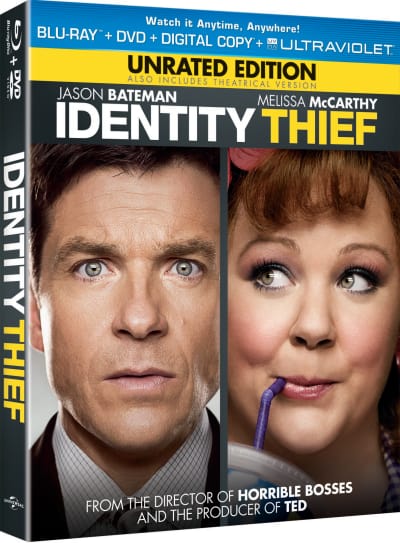 Movie Fanatic: On the subject of comedy awesomeness, your Identity Thief leads, Melissa and Jason, I know they're funny, but the chemistry between them was evident even from the first Identity Thief trailer. You had a front row seat to that. Why do you think those two work so well together?
Genesis Rodriguez: It's clear that this type of comedy is all about timing. They're molded to work together. Melissa's really good at delivering the jokes. Jason is so good at being the straight guy. It's all about rhythm and the beats. It's a natural dance for those two… they hardly had to rehearse. Even when I wasn't working, I was on the set because I just wanted to watch those two.
Movie Fanatic: Melissa's rise is especially joyous to watch because even still, comedy is still a boys' club. What does it mean to you as a woman that she is leading a charge, with Kristen Wiig and the other stars of Bridesmaids? She's breaking the mold and audiences are following.
Genesis Rodriguez: Here's the thing, Melissa is breaking the mold for every woman and every person that has a stereotype. That's what is incredible about her right now. She is not afraid of anything. She's fearless. That boys' club, after Melissa, I think you're going to see a huge amount of women in the comedy world. It took her guts and her being shameless. Her character in Bridesmaids… changed the game.